SPEEDY VINYL:
Treatment for Vinyl, Leather, Rubber, and Plastics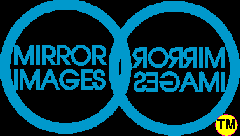 Finally, a simple, one-step way to clean, condition and protect all your fine leather and restore its natural supple texture. Speedy Vinyl Primarily cleans and protects vinyl surfaces, everything from dashboards to vinyl furniture and handbags to auto tops! Simply wipe it on! Then let it Dry! That's Right, it drys Completely leaving a Like-New sheen, Not that Phony High Gloss Shine that some other products leave! No Greasy Film to get on your Clothes! Once Applied it will protect outside stuff for up to a Month! Inside Things will be Protected for up to Six Months! There is no need for additional conditioners and other products commonly used on leather or vinyl surfaces.
All

products are
GUARANTEED and are 100% AMERICAN MADE!


RETURN TO HOME PAGE &nbsp &nbsp

BACK TO CATALOG