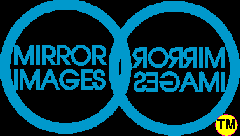 FINAL TOUCH: ONE STEP POLYMER SEALER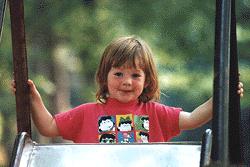 FINAL TOUCH is the perfect blend of Polymers to bring up an EASY, BEAUTIFUL, long lasting shine that will last for Months! ABSOLUTELY the EASIEST Show-Finish/Glaze you've ever used! FINAL TOUCH contains no Abrasives, Silicones, or Teflon!
FINAL TOUCH was formulated for good (non-oxidized) Red, Black, and Deep Metallic painted surfaces to bring out the "WET LOOK". Especially for the "LATE MODEL CARS" with the Sensitive Clear Coats! It One-Hundred per-cent SAFE on ALL Painted Surfaces!
FINAL TOUCH'S ingredients are biodegradable and environmentally friendly! FINAL TOUCH IS SAFE ON ALL FINISHES, Foreign or Domestic, Antique or New, including Clear Coat Wheels. FINAL TOUCH is also great on Chrome, Windows, Mirrors, and already Polished Aluminum, it not only REPELS dust and Condensation but also leaves a streak free glow to your Glass.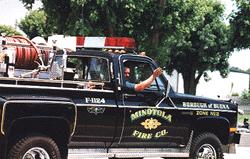 FINAL TOUCH has an added bonus, it removes Tar and Adhesives off Paint and Glass like nothing else you've ever seen AND it REMOVES SWIRL MARKS! Recommended for '95 and newer cars as a primary wax
Separation is NORMAL. Shake well before applying. Clean vehicle to remove dirt and apply with a dry terry, flannel, or wax applicator. REMEMBER TO USE VERY SPARINGLY, FINAL TOUCH is highly concentrated! Start anywhere you choose and work your way around the vehicle. We recommend you wait at least 10 to 20 minutes after application for maximum effect then remove with a flannel, diaper, or use a machine for enhanced effect. Take your Time, FINAL TOUCH won't harden on the finish like others, it removes like dust, EASILY! Remember, You don't have to rub it in. All you are doing is applying it to the paint! FINAL TOUCH does all the Work!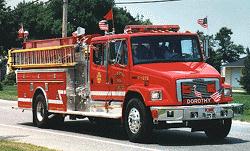 The Special Sealers used in FINAL TOUCH protects PAINTS AND FINISHES. FINAL TOUCH also Protects it's surfaces from the Damaging Effects of Ultra-Violet Rays, Acid Rain, and Hard Water Deposits! FINAL TOUCH Doesn't "Bead" water it "Sheets off" which is why it works well of the windshield too!
All

products are

GUARANTEED and are 100% AMERICAN MADE!