OUR MISSION
We are looking for (2) types of people:


Sales Representatives and Wholesale Distributors. Top sales reps are earning between $500 - $1,000 per week on a part-time basis through product demonstration. Our products actually sell themselves! This is not a get rich quick scheme! It is an opportunity for financial freedom.

THE MIRROR IMAGES OPPORTUNITY.


Mirror Images is almost thirty (30) years old, a privately held company based in Vineland, New Jersey. Sales projection for 2001 are $50 million and in excess of $120 million for 2002.

This means Mirror Images is going to double its sales growth each year! More astounding is the fact that all product sales are through word of mouth marketing rather than through traditional advertising and retail outlets.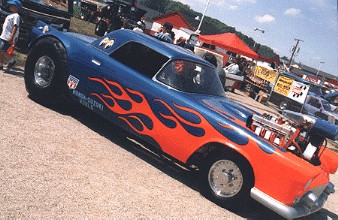 Mirror Images Body Cream
Body Cream is our flagship product. Clean, Seal, Polish and Protect Cars, Trucks, Boats, recreational vehicles, airplanes - any nonporous surface. Simply wash the surface to remove the dirt and Body Cream will remove Tar, Bugs, Sap, Oxidation without harming any finish! You just apply with a wax pad, wait for the haze and buff off with a clean terry cloth. Leaving a Beautiful Shine and Protection for up to Six Months! Body Cream is a Perfect Blend of Banana and Carnauba Waxes with NO Abrasives, It Cleans Chemically! Body Cream cleans and shines - without scratching! An average car can be cleaned, shined and protected for about Sixty Cents!
Body Cream in the Home
Body Cream can be used in the Home as it cleans, seals, polishes and protects any nonporous surface in the home, office or work place while it helps deodorize and freshen You will experience remarkable results on glass, ceramic tile, appliances, shower doors, formica counter tops and furniture, TV screens, even jewelry!

Blu Chip Metal Polish
Restore and polish unpainted, solid metal surfaces with Blu Chip. It provides a brilliant and protective shine to aluminum trailers, fuel tanks, diamond skid plate, metal wheels, stainless steel equipment and holding tanks, solid brass fixtures and fittings, fiberglass. It doesn't get any easier than This! It's as easy to polish the scrungiest metal as it is to Polish your Furniture! Simply Rub-On then Rub-Off! Leaving a Perfect Mirror Image and an Acrylic Seal. Aluminum in the Weather can stay shined for up to Six Months! While Something like Brass in the Home could remain Shiny for YEARS! The list of uses for Blu Chip Metal Polish are endless!

Speedy Vinyl Treatment for Vinyl, Leather, Rubber, and Plastics
Finally, a simple, one-step way to clean, condition and protect all your fine leather and restore its natural supple texture. Speedy Vinyl Primarily cleans and protects vinyl surfaces, everything from dashboards to vinyl furniture and handbags to auto tops! Simply wipe it on! Then let it Dry! That's Right it drys Completely leaving a Like-New sheen, Not that Phony High Gloss Shine that some other products leave! No Greasy Film to get on your Clothes! Once Applied it will protect outside stuff for up to a Month! Inside Things will be Protected for up to Six Months! There is no need for additional conditioners and other products commonly used on leather or vinyl surfaces.
I will show you how to make a 30 second Demo to ANYONE and you are on your way to making you first sale. ITS THAT EASY!